I dont know about you girls, but I often feel sorry for the man in my life having to sit around and wait on me getting ready, but then I got thinking, if he spends that much time watching me put make up on, he must have learnt a trick or two surely?
Call me crazy but I decided to put this to the test, and gave my boyfriend the challenge of taking my daytime makeup look and turning it into an appropriate party look.
I was'nt allowed to help or guide him at all and he had free roam of all my makeup, he had to change my eyes, lips and cheeks. Heres the before and afters…brace yourselves!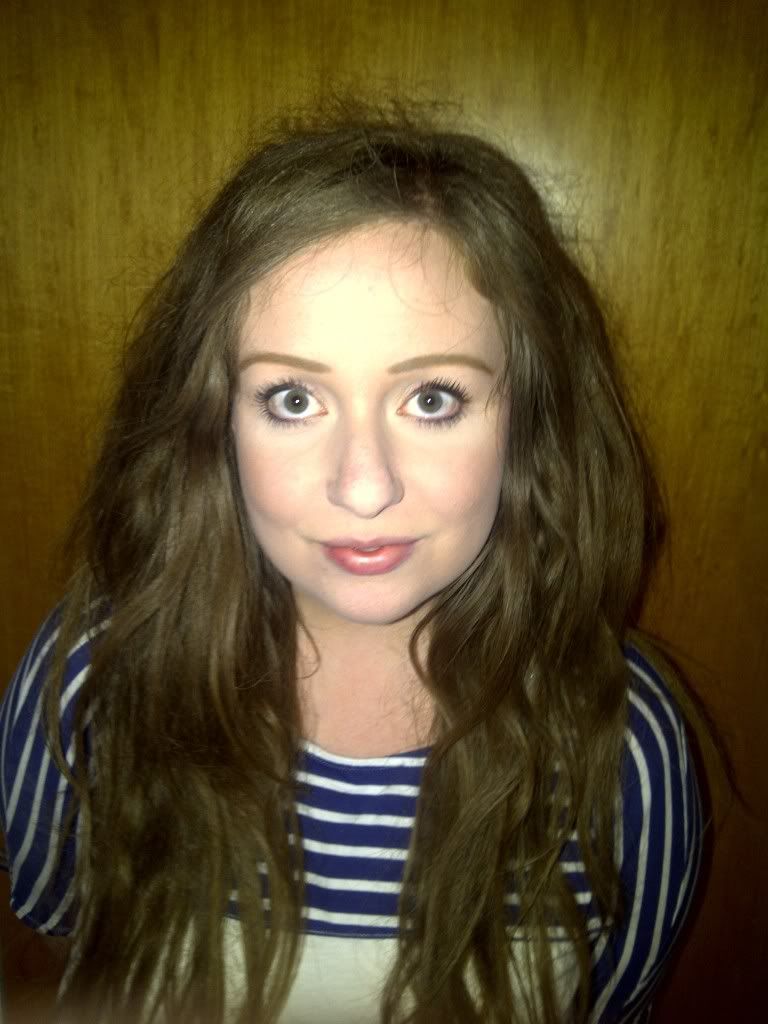 This is me
before
, just sporting a very simple day look.
And here is me
after
, looking every inch the disco diva…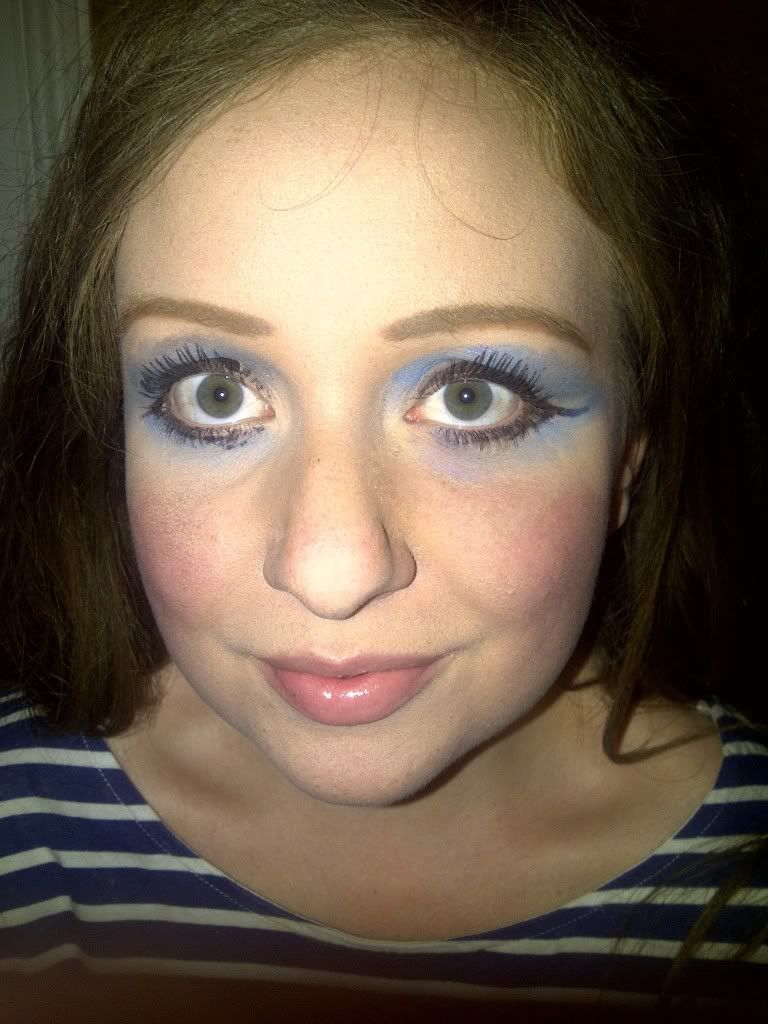 Not bad for a first timer i'd say, but I definitely don't think i'll be sporting this look on the dance floors of Glasgow anytime soon ha ha!
What Declin used;
Collection 2000
Lasting Perfection ultimate wear Foundation
Natural Collection Cream
Blush in Rosy Pink
Benefit
Benetint
Benefit
Highbeam
2true
Eyeshadow Dazzlers in no.1
No7
Eyeshadow in Indigo Blue
Elizabeth Arden
Gel Eyeliner in Brown
No7
Eyelash Curlers (Terrifying Experience!!!)
Avon
Supershock Mascrara
Natural Collection
Lipstick in Autumn Sunset
Nivea
Glamorous Gloss in Natural
Well there you have it ladies, the lesson learned? Never let your boyfriend do your makeup before a night out!
I challenge all of you to let a guy you know do your makeup!