Hi guys! Sorry I've been a little missing in action lately I've been really busy finishing up my work placement, and then i was off partying at Rockness festival, I'll do a little separate post on that for you all! Anyway I'm back now and i thought I'd kick things off again with a very late May favourites!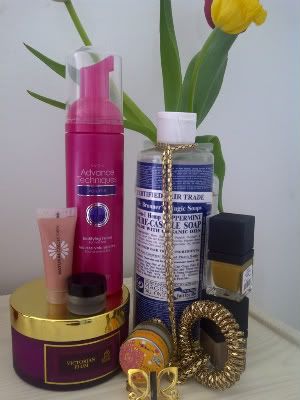 1. I know that usually when we hear the word 'mousse' these days, we get the awful image of crispy curls and matted roots. Not anymore. I finally found a mousse appropriate for 21st century hair. Avon's Advanced Techniques Bodifying Foam (£2.79 150ml) is simply wonderful. Its pump action nozzle means you can control the exact amount your needing, I usually put about three pumps at the crown and two pumps at the ends. It defines and lifts my curls meaning I use less heat, and the smell is AMAZING, very clean and fresh. My hair looks shiny and healthy and my curls are big and bouncy. I never thought I'd say this, but I LOVE mousse!
2. I've always been a bit nervous around cream blushes as I was dealt the oily card when it came to skin types, so I rely on a lot of face powder, so the idea of a cream blush kinda made me and my beloved powder quiver. However, I think I may have found a cream blusher that gets on great with my face powder. The Natural Collection's Cream Blusher in rosy pink (£1.99 9ml) gives me a healthy dewy finish without making my powder look cakey, wahay! I like to use this with just a regular blusher brush and put a small pea-sized amount on the back of my hand and dab it on to the apples of my cheeks. This shade is also great on my lips for a lovely everyday neutral look. At only £1.99 aswell this really is a bargain as a little goes a long way! The perfect blusher for summertime festivals!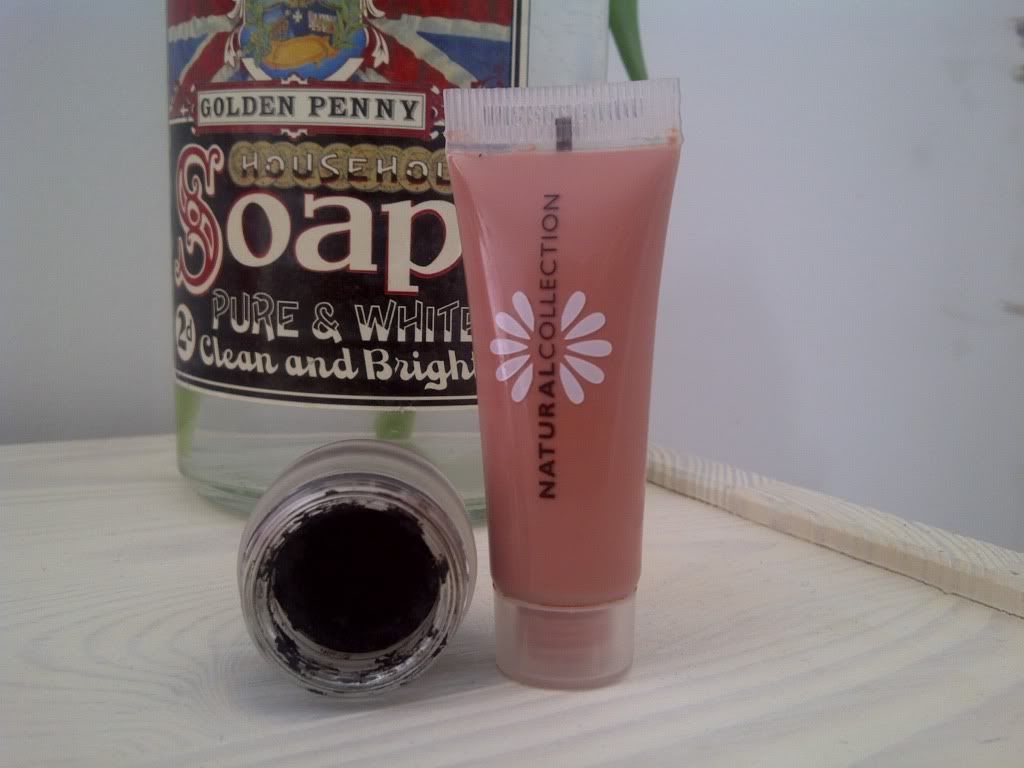 3. This product is hands down my all time favourite eyeliner EVER. Elizabeth Arden's Colour Intrigue Gel Eyeliner in the shade Brown (£4.00 3.5g TK MAXX). This eyeliner truly is just lovely, its a gorgeous creamy texture and the colour is a perfect everyday intense black brown thats much more flattering than a harsh black, especially as ive got very pale eyelashes and brows.  It also comes with a handy little eyeliner brush that's perfect for on the go, I've been wearing this literally everyday since I got it! It was on sale in TK MAXX for the bargain price of £4 but I've seen it on a few online stores for around £18. A little again goes a long long way as I've had this for a while now.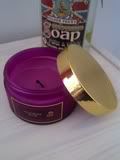 4. I LOVE candles, just like many of you beauty bloggers out there I love walking into my bedroom and smelling the gorgeous scent of a candle. Recently my favourite is Shearer Candles Victorian Plum Candle (£4.00). Not only does this candle smell wonderful, It comes in the most beautiful feminine packaging, a frosted glass holder with marbled gold lid, perfect dressing table candy. The scent itself is a lovely sweet plum scent with the undertones of vanilla and rose, really exotic and summery smelling, everytime I burn this I feel like I'm hundreds of miles away.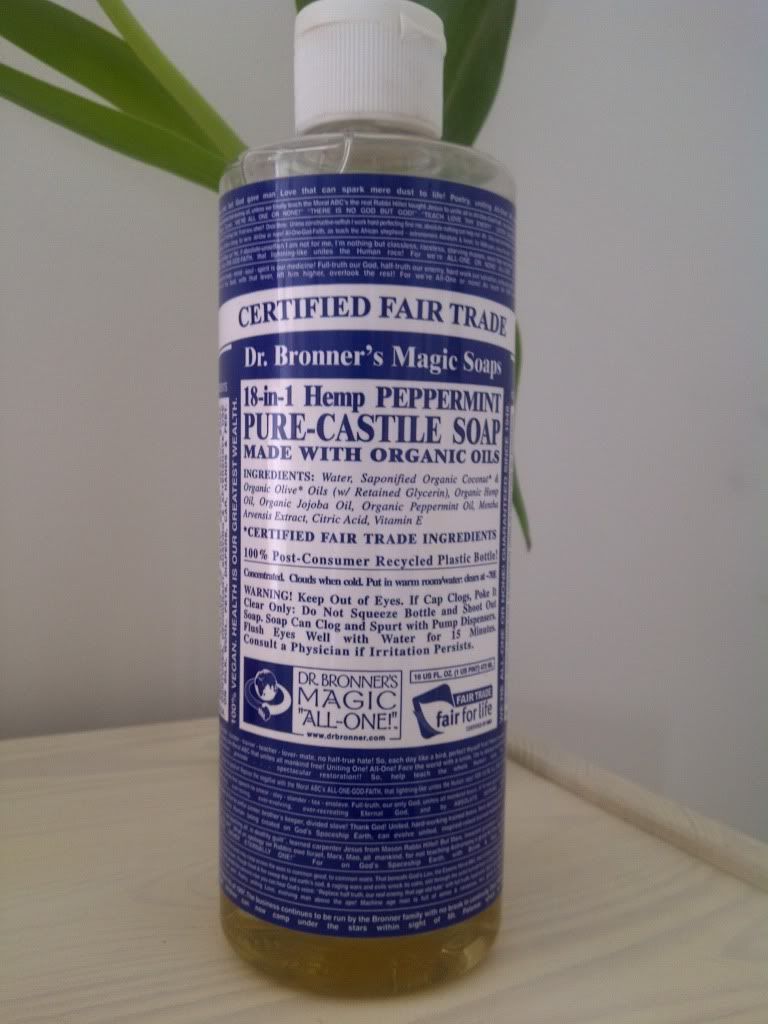 5. This one started as a novelty purchase but now i really don't know how I'll ever live without it as it does EVERYTHING! Dr Bronner's Magic Soaps 18-in-1 Hemp Peppermint Pure Castile Soap. (£12.00 472ml Liberty) This product is incredible, basically it's a soap with endless uses, you can use this on everything, your body, hair, teeth, laundry, car, pet the list goes on! I'ts made with organic oils and everything about the packaging is recycled. It uses fair trade ingredients and is 100% Vegan, the ultimate do-gooder of soaps! There is a variety of fragrances but I went for peppermint as the smell is to die for! My favourite uses for this are cleaning my make up brushes and using as a bath soak as its like soaking in menthol! The bottle is so interesting to read and is covered in cool facts! You can get two sizes of the liquid version, and it also comes in a bar form! For those of you who don't stay in London (I got it on a visit to London) you can also get this in some American Apparell stores and online!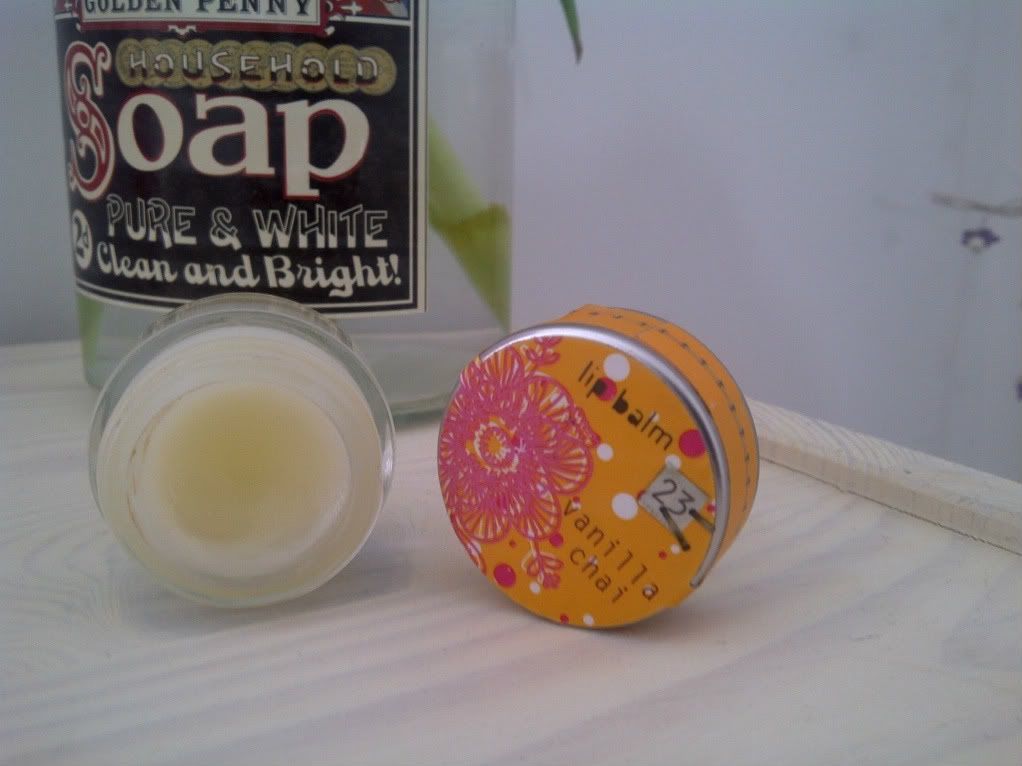 6. I have an addiction to lipbalms and my lovely boyfriend decided to treat me to Love & Toast's Vanilla Chai Lipbalm (£9.00 6g Space NK) Loaded with aloe vera beeswax and vitamin E this lip balm is the ultimate treat for my lips! The smell is incredible and the packaging looks great. This is perfect for on the go when my lips are feeling a little sad and my senses need a pick me up. This is a bit pricey, but it was a treat and it will last forever. The great thing about Love & Toast aswell is that a little amount of the money paid for certain items goes to an American young women's charity! So not only will your lips feel great, you will too!
7 + 8. Urban Outfitters Nail Polish in Mustard1 and Taupe3 (£6.00 10ml) are my favourite nail polish shades right now. The perfect go with everything shades, I think the mustard is a smashing colour for summer, and I've just got back from Rockness festival and a weekend of camping with these coours on my hands and feet and ive not got a single chip! The quality is very very good. 
9. This Dorothy Perkins Necklace (£3.00 was originally £12.00) is my favourite accessory the now, I didn't once take it off at Rockness, it just gives everything a great 70s vibe, very on trend for summer. And it was an absolute bargain! 
10. Last but never least, my lovely boyfriend treated me to this Biba Ring (£60) it is the most beautiful and unusual ring I've ever seen. Myself and Sami were lucky enough to meet Barbara Hulanicki a few years back at a film screening, and since then I've been obsessed with the brand. So when I was surprised with this ring that captures, in my eyes, the spirit of the brand I was over the moon. 
Sorry this is such a lengthy post, but I had a lot to share! Hope this was interesting for you all, and as always thank you very much for reading!